Our Favourite December Hot Drink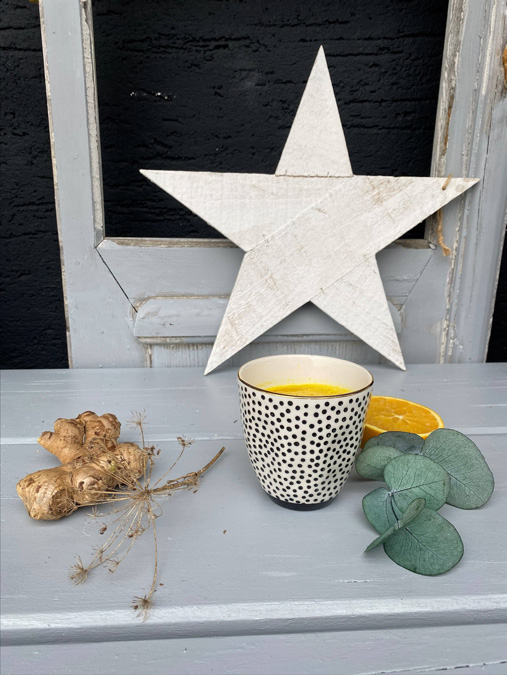 The weather in upper Bavaria is getting very chilly. The mountains are covered in snow.
Here is our favourite hot drink of the month. It`s very yummy but also kicks your immune system:
For 2 cups
Squeeze 3 Oranges and 1 lemon and put in a saucepan.
Add to the juice.
Grate fresh ginger (thumb-sized)

½ teaspoon of Curcuma

2 Tablespoons of Honey
You can add a little water in case it gets to thick.
Heat up (as warm as you like it)
And enjoy.